SRAC: The RACs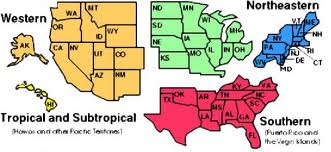 Click on the map above to visit each region's homepage.
About the RACs:
The Regional Aquaculture Centers encourage cooperative and collaborative research and extension education programs in aquaculture having regional or national application. Center programs complement and strengthen existing research and extension educational programs provided by USDA and other public institutions.
The mission of the Centers is to support aquaculture research, development, demonstration, and education to enhance viable and profitable U.S. aquaculture production to benefit consumers, producers, service industries, and the American economy. Projects that are developed and funded by the Regonal Centers are based on industry needs and are designed to directly impact commercial aquaculture development in all states and territories. The Centers are organized to take advantage of the best aquaculture science, education skills, and facilities in the United States. Center programs insure effective coordination and a region-wide, team approach to projects jointly conducted by research, extension, government, and industry personnel. Inter-agency collaboration and shared funding are strongly encouraged.
RAC Projects 2010-2022:
Use the links below to access summaries of projects funded by each Regional Aquaculture Center during the period 2010 through 2022. The summaries describe the justification and goals of each project. Many of the earlier projects are complete, and results and impacts are described in appropriate Annual Progress Reports at each Center's website.
RAC Projects 2005-2011: